Heimatstipendium#2 der Kunststiftung Sachsen-Anhalt

I am a participant of HEIMATSTIPENDIUM#2 of the Kunststiftung Sachsen-Anhalt (art foundation). I will spend a year of artistic exploration about the author Victor Blüthgen (1844 - 1920) and his wife Clara (1859 - 1934). It is a cooperation with the museum Kulturquadrat Schloß Zörbig. There will be art actions, workshops and a lot of research in the archive of the Kulturquadrat Schloß Zörbig.
I will accompany this project with an illustrated journal. In this way I will sketch my experiences around the scholarship.

- Kunststiftung des Landes Sachsen-Anhalt / Kulturquadrat Schloß Zörbig / 2020-2021 -
2020.09 / Burgfest in Zörbig / Victor & Clara & YOU - your personal illustration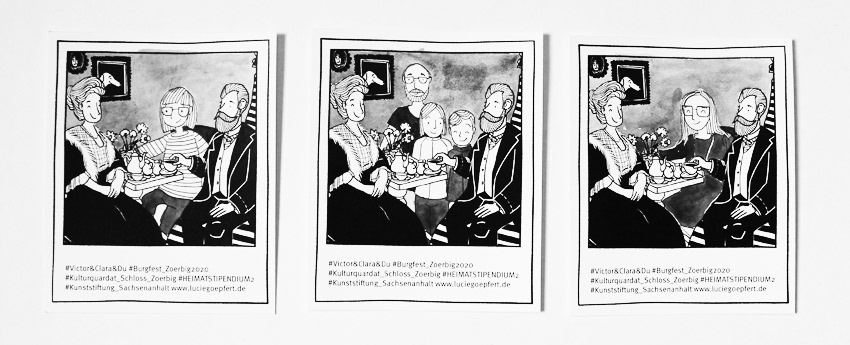 abstract of my HEIMAT_diary